Santuario de Chimayo
This church is one of the most important pilgrimage destinations in the United States because of the reputed healing power of the dirt on which it is built. Thousands of pilgrims visit the church each year but on Good Friday, the throngs are especially large. People walk from as far away as Taos, Santa Fe, and Albuquerque. Many carry crosses on their journeys.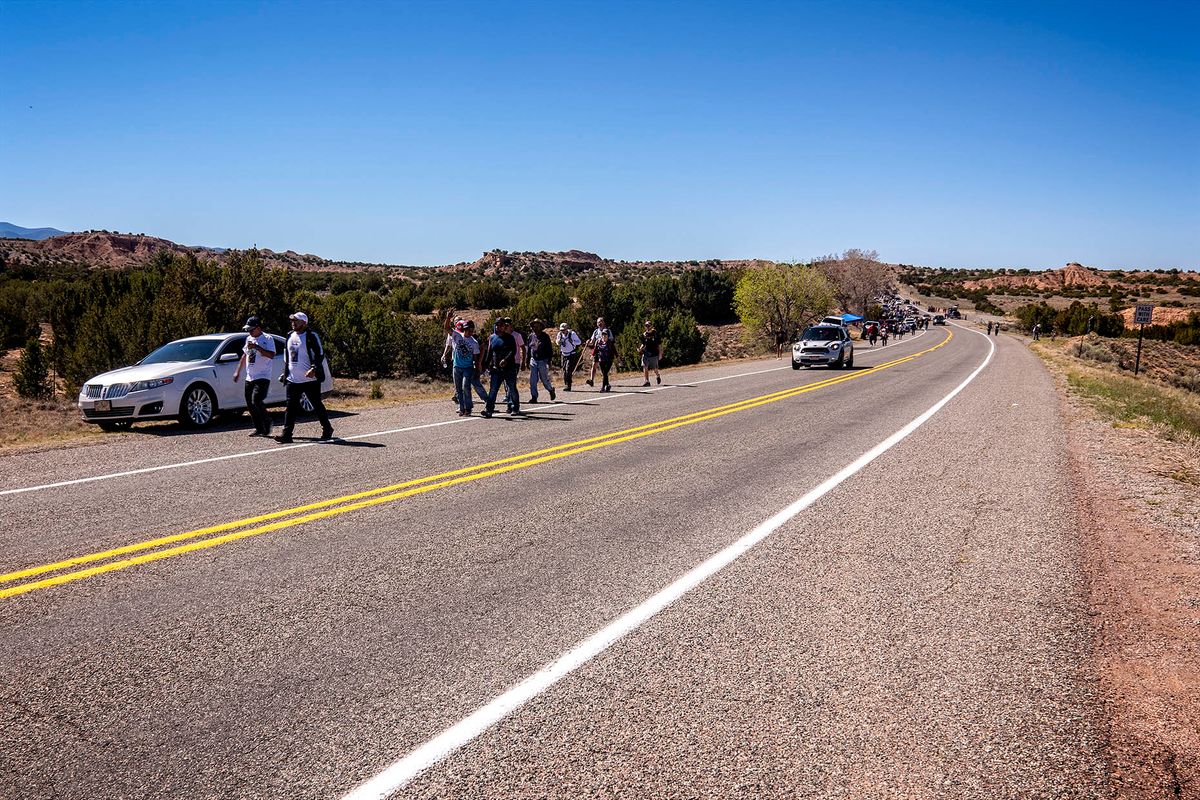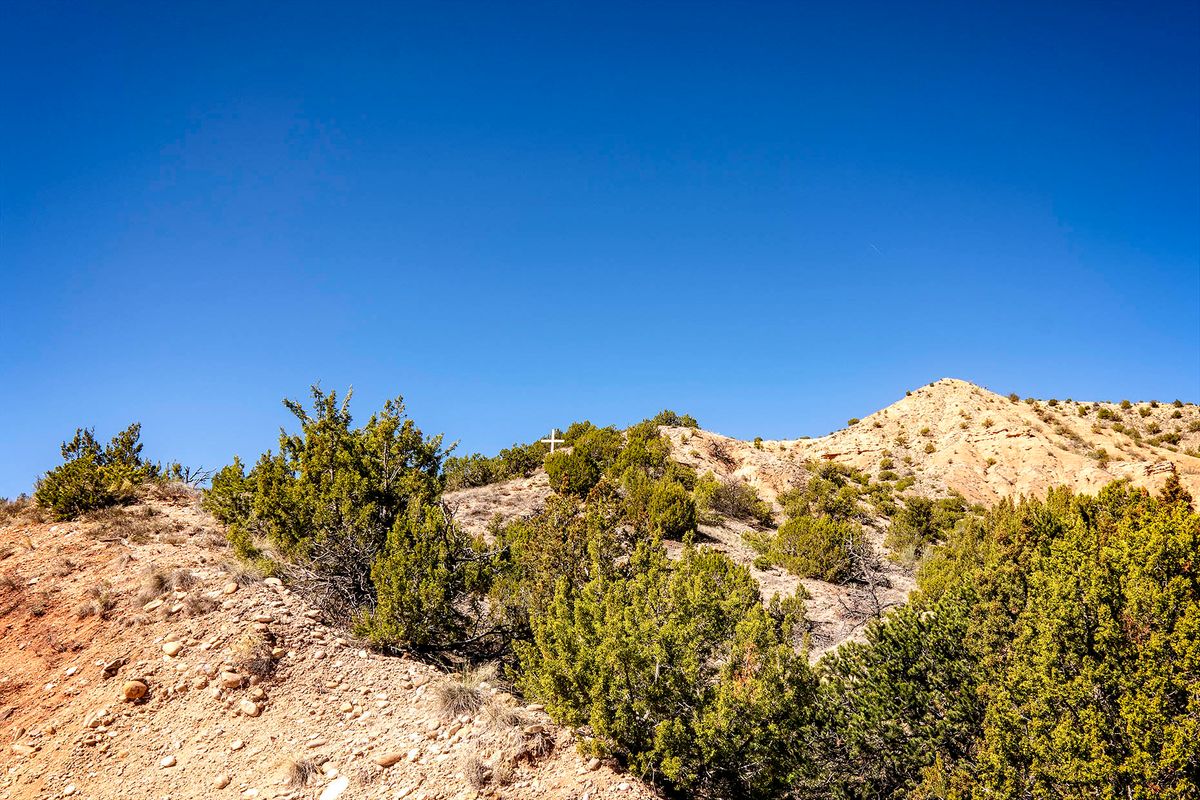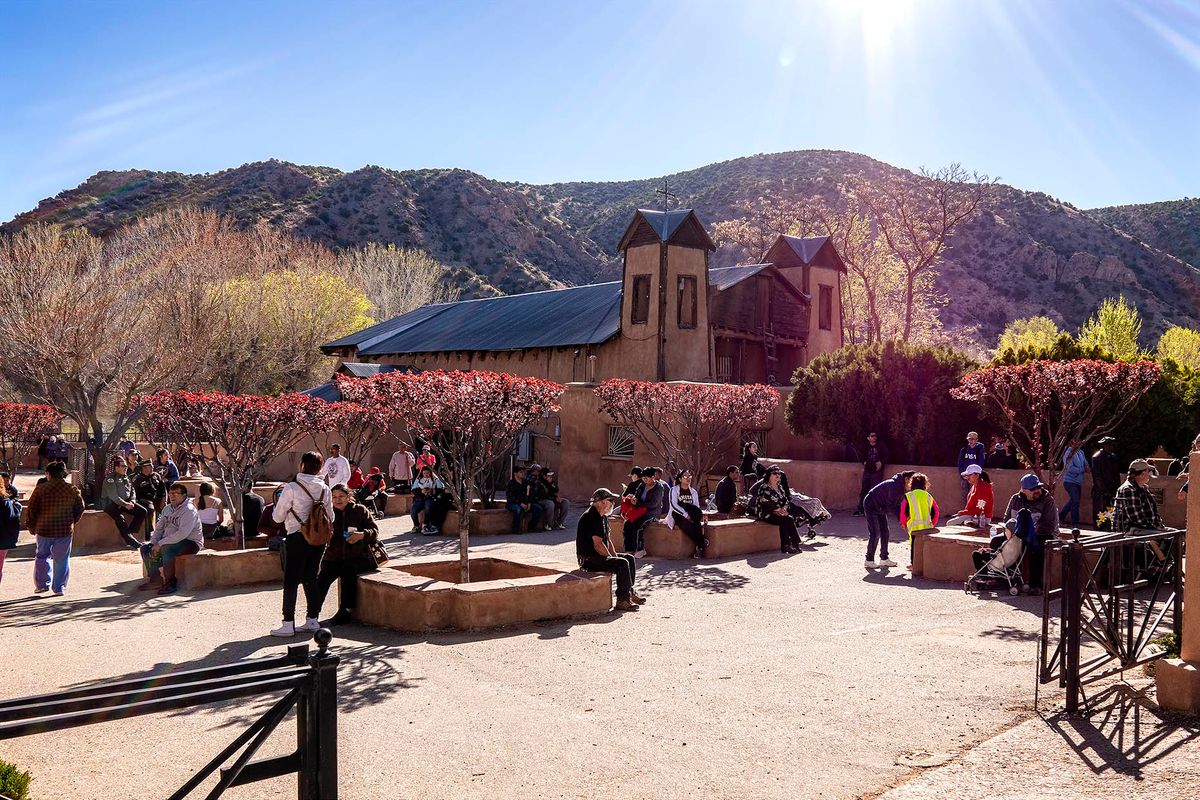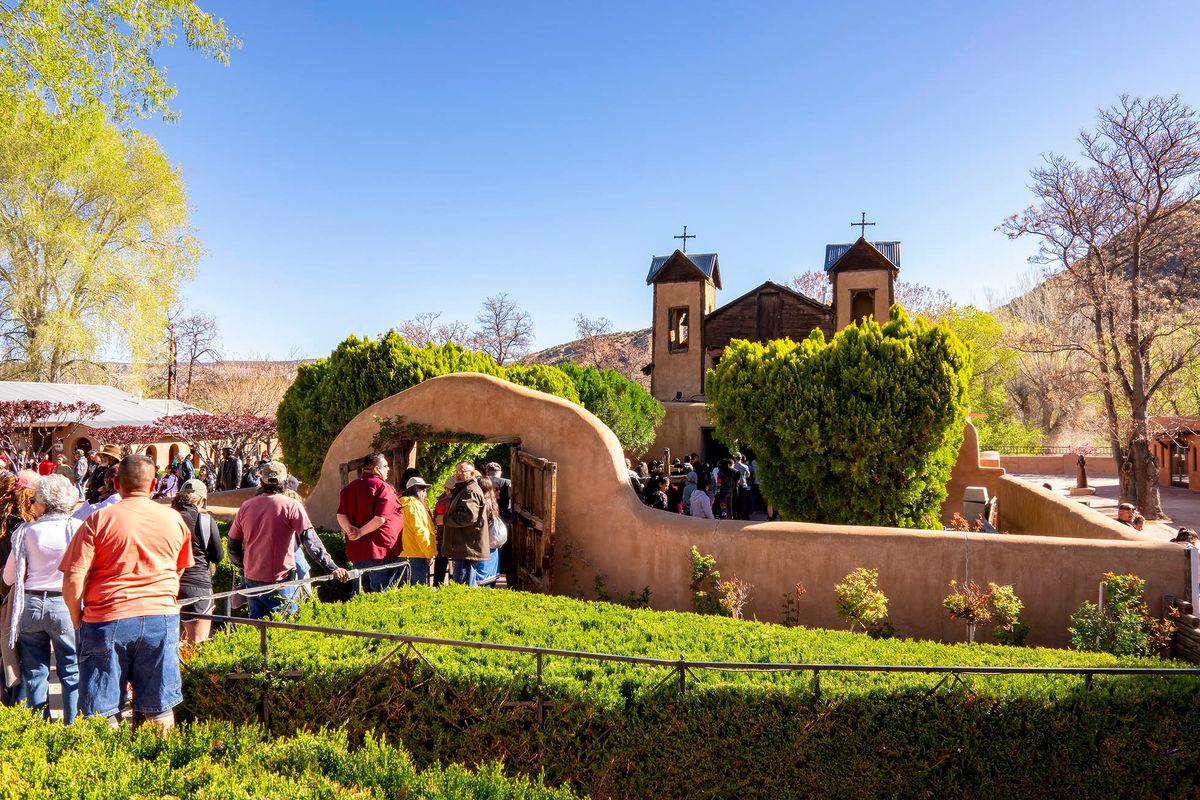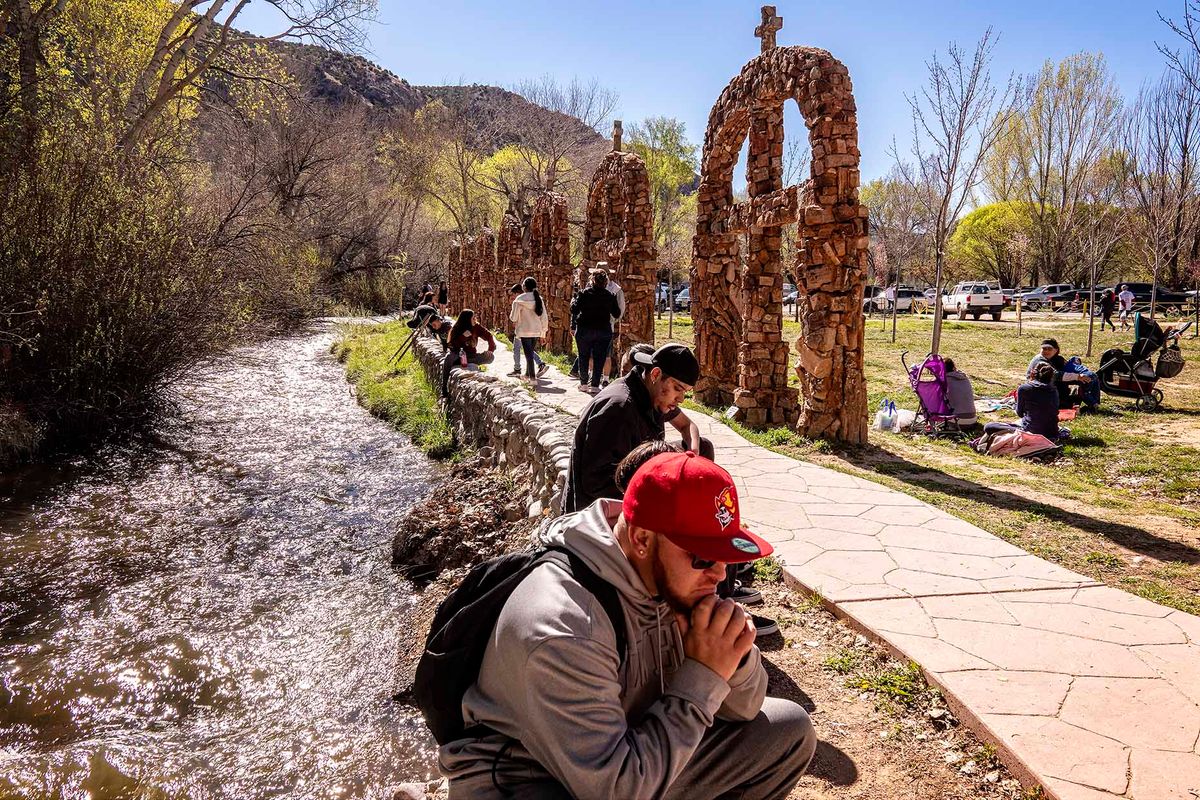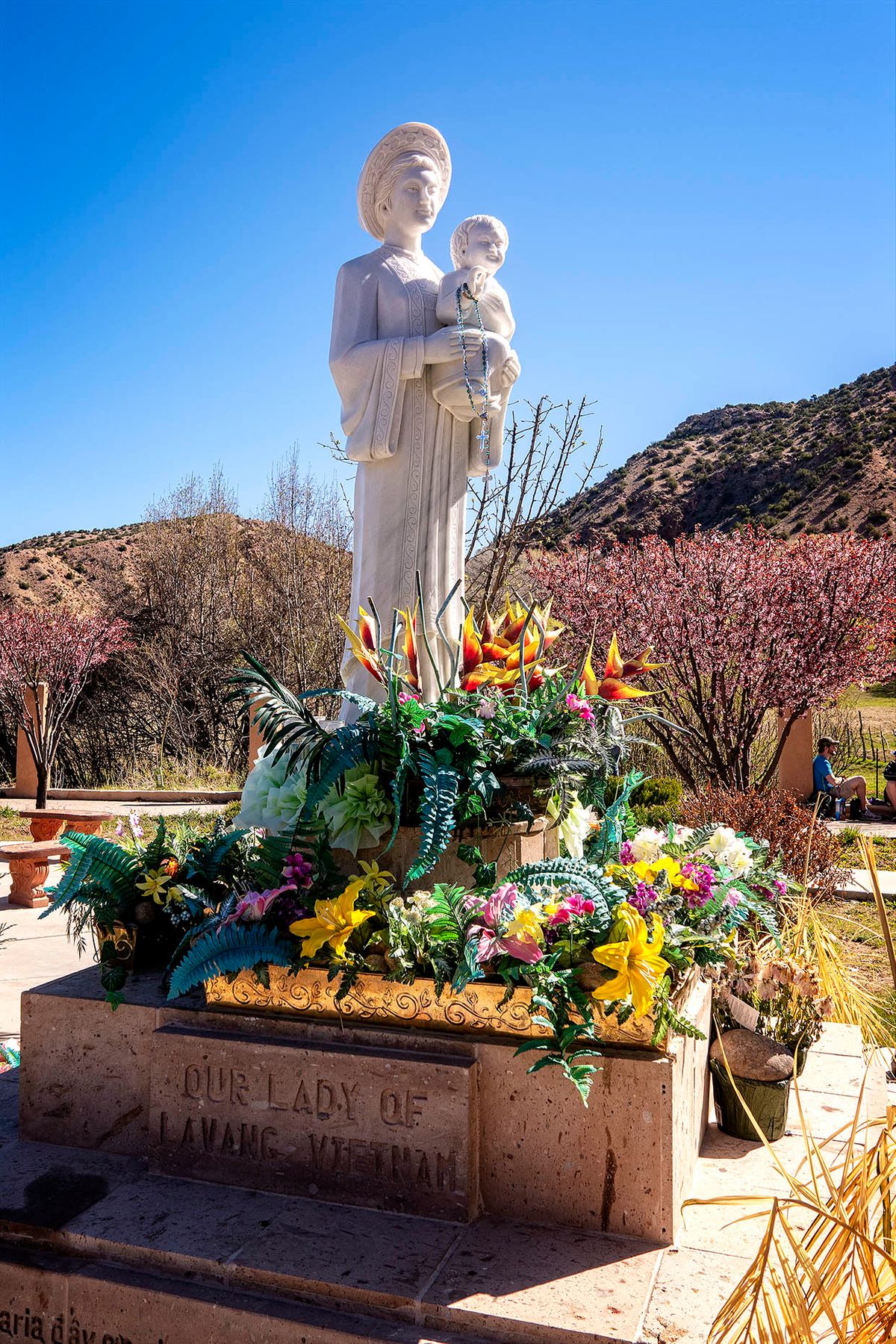 Los Portales, New Mexico
Known as the "Shrine of our Lady of Bernadette of Lourdes" or the "Lourdes of America," and built in the 1830s, this is a simple, yet powerful shrine. The location is very remote in the high desert wilderness of New Mexico.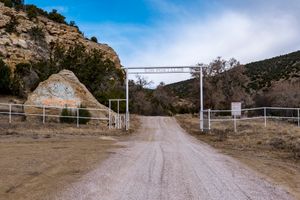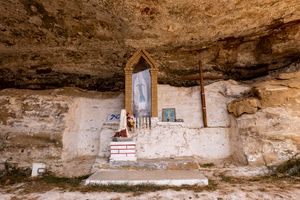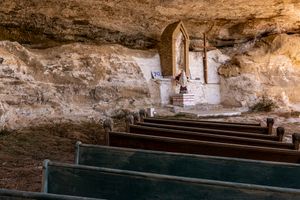 Clonmacnoise, Ireland
This medieval site was one of the largest abbey complexes in Europe.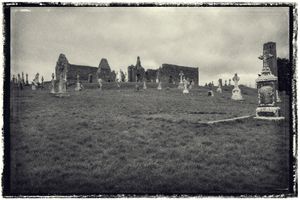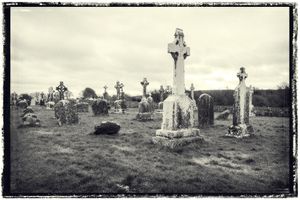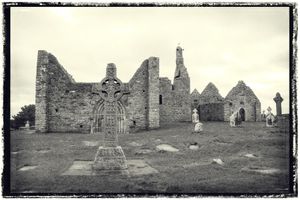 Loretto Chapel, Santa Fe, New Mexico
When the chapel was built (1873-1878), a staircase to the choir loft was forgotten. According the legend, a mysterious builder constructed a staircase that spirals to the choir loft and was made without any means of support or connections beyond wooden pegs.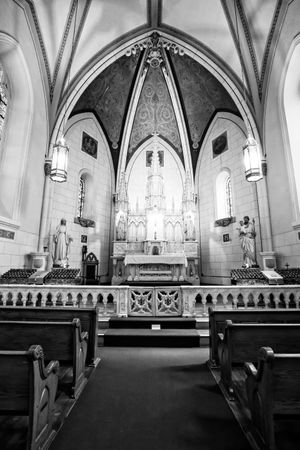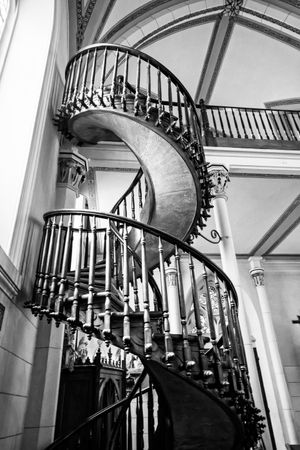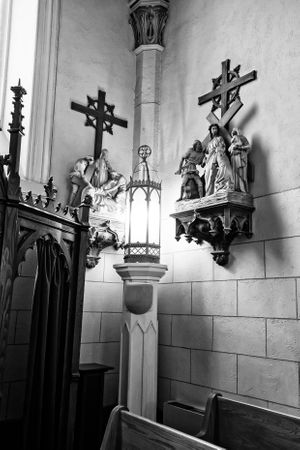 San Felipe de Neri
La Iglesia de San Felipe de Neri is the oldest church in Albuquerque. It stands on Old Town Plaza. It was built in 1793 and is the only building in Old Town proven to date to the Spanish colonial period. Listed on the National Register of Historic Places and the New Mexico State Register of Cultural Properties. It has remained in continuous use for over 200 years.